Founding members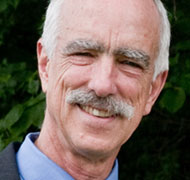 Hal Hamilton founded and co-directs the global Sustainable Food Lab. The purpose of the Sustainable Food Lab is to mainstream sustainability in global food and agriculture, and its projects are all aimed at practical supply chain tools and shared learning among peers.  Hal's career began as a commercial dairy farmer in Kentucky where he led the development of the first formal alliance among tobacco farmer and public health organizations.  Hal has founded and directed a variety of rural development or leadership organizations, and was the Executive Director of the Sustainability Institute founded by Donella Meadows.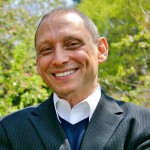 Robert Hanig is a founding member of the Society for Organizational Learning and of RLH Consulting. He was formerly a partner with Dialogos International, Vice President with Innovation Associates, and a VP at Arthur D. Little (ADL), where he led the Leadership Practice directing both the companies' public training offerings and in-house programs for clients focused on large system change.  Prior to joining Innovation Associates, Mr. Hanig was President of D.M.A., Inc., an international training company working at the leading edge of Personal Mastery and individual and collective creativity. He has also held senior management positions at companies including Apollo Computer, High Voltage Engineering and Erewhon Foods.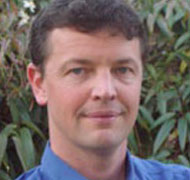 Charles Holmes is a skilled facilitator and educator whose 20 years of experience have honed a passion for creating meaningful dialogue among groups whose diverse opinions might otherwise work against a common understanding of potential outcomes and commitments to working together.  The meetings he has designed and facilitated have focused on complex multi-stakeholder engagement, innovation, conflict resolution, scenario planning and 100's of strategic planning sessions and other team and group engagements. He has taught in business and executive programs in a number of Universities. He has also helped to establish a range of different organizations, including the Dalai Lama Centre for Peace and Eduction, where he has worked directly with the Dalai Lama. In all instances, Charles' number one interest is helping groups to see possibilities for what they might create together, to acknowledge, but not be constrained by the past, and to explore opportunities for working in collaboration to create better futures.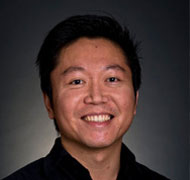 Joe Hsueh is a change enabler, university lecturer and researcher in system dynamics, learning organization and large-scale systemic change.  He is passionate about the process of identifying, designing, mapping, convening, facilitating, prototyping, enabling and sustaining large-scale systemic change for social, economic and ecological well-being.  He helps multi-stakeholders in organizations and communities see the larger system and identify high-leverage interventions in their most critical issues using qualitative systems mapping and quantitative system dynamics modeling.  He enables local change agents to catalyze, prototype and sustain change efforts while building their capacities through systems thinking, learning organization, causal mapping, leadership and happiness workshops.  Joe teaches system dynamics at MIT and National Taiwan University and developed the MIT Sloan Clean Technology Startups Management Flight Simulator for researching and teaching the dynamic effects of human resource, product development, sales and financing strategies of a startup company.  He has a Ph.D. from MIT Sloan School of Management, a M.P.A. in International Development from Harvard Kennedy School of Government, and had spent a year at a Buddhist monastery experiencing Buddhism through volunteering around the world.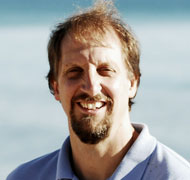 Ken Leinbach is a nationally recognized educator and leader in community-based environmental education.  Starting from a single trailer in a high-crime city park Ken has had fun leading the grass-roots effort to create and grow the dynamic Urban Ecology Center.  Known for its environment, education and social innovation the Center provides consistent contact to nature for tens of thousands of central city students and residents across Milwaukee each year.  In this formula environmental education becomes a tool for inspiring urban revitalization.  It works — and is capturing the attention of urban planners and educators across the globe.  With his contagious energy, Ken speaks on a number of topics including: urban education, community organizing, environmental issues, finding abundance, the power of story, sustainable design, the need for "near-by" nature, leadership, fundraising, and green living.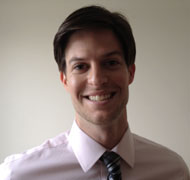 Jimmy Leppert  is an Engagement Team Leader with Kotter International, Jimmy helps companies accelerate the implementation of their most important strategies. By building critical leadership capabilities for large-scale change initiatives, clients are able to leverage and mobilize their organizations to produce astonishing result and faster than they thought possible.
Prior to Kotter International, Jimmy enabled leaders to better design, initiate and scale successful change efforts. As Chief of Staff for Peter Senge, Researcher at MIT, and network coordinator with the Society for Organizational Learning, Jimmy integrated systems thinking, negotiation and social networking to equip leaders and their organizations with the tools needed to generate sustainable business results and resilient strategic partnerships. Jimmy earned advanced degrees from Harvard, the University of Virginia and the University of South Carolina. He resided in Cambridge, Massachusetts.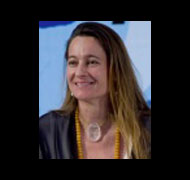 Claudia Madrazo's core beliefs are: integral education as a necessary element of human transformation and social change; art as a development tool for human consciousness; and an awareness of the natural and social environment as fundamental for personal transformation. Currently, Claudia focuses on creating projects that link art with daily life, establishing strategic alliances with private and public educational institutions, supporting organizations for education, museums and artists; as well as on generating development projects for indigenous communities that value and promote their cultures and relationship with the environment, and finally, projects that stimulate the Yucatán Peninsula and Mayan culture as a sustainable natural and cultural reserve. Claudia is a board member for the Cornell Lab of Ornithology, and National Geographic, and is a funder for La Vaca Independiente, Transformacion Arte y Educacion.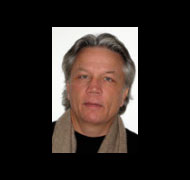 Michael Marlowe is executive consultant, spiritual coach, healer, and writer. Currently he focuses on supporting leaders and individuals to promote growth and healing within themselves, their relationships and within communities. Michael is bringing forward a body of work on energetic intelligence, which taps the wisdom of circles and teaches people to work more directly with patterns present in living systems. His latest writings are about collective intention and collective action. He is author of the series Small Books with Big Ideas on the topics of: Power of Listening, Children and Leaders, Women's Voices, Discovering Gifts, Erasing Lines and Spiritual Light. His current work is with non-profits and NGO's such as Environmental Defense Fund, Roca, Rwanda Education Assistance Project and the ALIA Leadership Institute. Michael is a faculty member and advisor to the Omega Institute and a certified Reiki Master in Natural Healing. He co-founded the Center for Shared Leadership and is Director of Circle-to-Circle. Previously he spent thirty years creating sustained business results and producing healthy work environments in Fortune 50 companies and was a founding member of the Society of Organization Learning.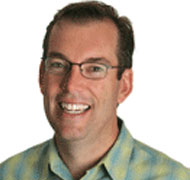 Ryan Martens is founder and CTO of Rally and is an expert in assisting organizations transition from traditional development processes to more Agile techniques. Before founding Rally – his fourth software start-up – Ryan directed the corporate adoption of Internet technologies within Qwest Communications, and then moved on to co-found Avitek, a Boulder-based custom software development firm where he served as Vice President of Marketing & Business Development.  Ryan is involved in a variety of community organizations including Colorado Conservation Trust and the Entrepreneur Foundation of Colorado.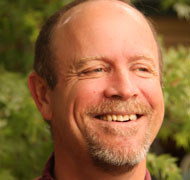 Joseph McIntyre is President of Ag Innovations Network, a California-based NGO specializing in creating and supporting muli-stakeholder coalitions to address the critical issues of our time ranging from climate change to creating more economically vibrant communities. Previously he served in senior positions with O'Reilly and Associations, Microdesign Resources, and Resources for Creativity where he was executive director for seven years. Joseph's expertise is in facilitation of cutting edge processes that tap collective wisdom and spark latent creativity in communities and organizations. He has designed and facilitated thousands of hours of productive dialogue over the past decade.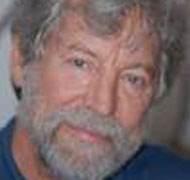 John P. Milton is a pioneering ecologist, spiritual teacher, meditation master, vision quest leader and shaman.  Since the 1950′s, John has guided many people into the wilderness, sharing with them a profound connection with Nature and a deep commitment to the realization of Source Awareness.  John's teaching's draw upon many decades of practice in various styles of meditation: T'ai Chi, Qiqong, and extensive personal vision questing. His training is also informed by direct teachings from many of the world's outstanding spiritual teachers and lineages. From this comprehensive background, John has created and essentialized a path of key principles and disciplines that flow from Universal Source. He calls this path "The Way of Nature."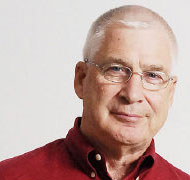 Roger Saillant is Executive Director of The Fowler Center for Sustainable Value at Case Western Reserve University. Previously, he served in senior executive positions at The Ford Motor Company, Visteon Corporation, and, most recently, Plug Power where he was the CEO for more than seven years. His behavior could be characterized as both challenging others to learn and grow while delivering strong results to the bottom line and the community. He is deeply committed to promoting improvements in the way businesses are agents of change in the world both socially and environmentally.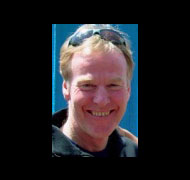 Peter M. Senge is a Senior Lecturer at the Massachusetts Institute of Technology and Founding Chair of SoL, the Society for Organizational Learning, a global community of corporations, researchers, and consultants dedicated to the interdependent development of people and their institutions.  Peter's areas of interest focus on decentralizing the role of leadership in organizations and collaborative networks of organizations to enhance the capacity of all people to work productively toward common goals. Dr. Senge's work articulates a cornerstone position of human values in the workplace; namely, that vision, purpose, reflectiveness, ongoing personal and collective development, and systems thinking are essential if organizations are to realize their potential.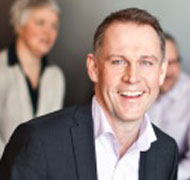 Stefan Skarin has more than 25 years of experience as CEO and senior executive within the IT industry in mainly US based software companies. He is currently the CEO of IAR Systems AB, a Swedish IT company. His educational background is in Finance and Administration and he has worked in various European countries. Stefan has been part of the network of SoL since 2004 and has actively worked in the board of Sol Sweden and SoL global council. Stefan brings a wealth of knowledge in the areas of innovative and creative leadership, communication and decision-making. Apart from leadership Stefan holds a passion for nature and working for children, which has lead engagement in non-profit organizations.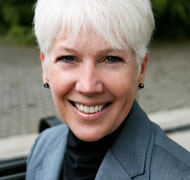 Darcy Winslow is the Managing Partner of the Academy for Systemic Change. Darcy worked at Nike, Inc. for over 20 years holding numerous senior management positions within the business and the Nike Foundation, including creating the Sustainable Business Strategies division in 1999, Senior Advisor to the Nike Foundation and as General Manager for Nike's Global Women's Footwear, Apparel and Equipment business. In 2008, Darcy founded DSW Collective, LLC, focusing on the alignment of organizational values and principles with the development and implementation of practical yet aggressive systemic sustainable design strategies. The Collective consists of experienced practitioners in sustainability, business strategy, leadership, facilitation, organizational development, change management, system dynamics, and culture.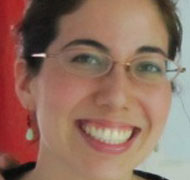 Keli Yen is Convener of the Asia Pacific Greens Network, a federation of national Green parties, social and environmental organizations from countries across Asia and Oceania.  Keli cultivates organizational structures that enable sustainable solutions for society's needs.
NEW MEMBERS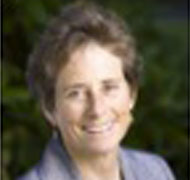 Anne Murray Allen is currently the Vice President | Organization Design and Integration |Collaboration Specialist for Conversant. "I believe that it is our basic human nature to want to:
make a big contribution, belong to something larger than ourselves, and be seen as legitimate contributors by those who matter most in our lives. When organizations are designed and developed in support of these fundamental human needs, extraordinary performance can result. I have worked successfully with clients in business, government, and non-profit sectors.
As a corporate executive, Anne served in several executive positions within Hewlett-Packard. Prior to HP, Anne worked for several other multi-national corporations in planning, training and development management, and leadership roles. My 30+ year career working in organizations has been both as an insider and as a consultant to organizations of all sizes and complexity. I am a systems-thinker who has had bottom-line experience in a variety of organizational functions. I have taught management classes at the graduate level and presented at conferences around the world. In writing and publishing,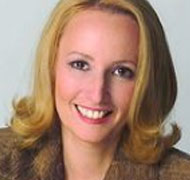 Jacqueline Cambata was born in Bombay, India, and grew up in five countries. Among the international traditions to which she was exposed, the visual storytelling of 16th century Indian Mughal art made a deep and lingering impression. She established Jacqueline Cambata Designs LLC to develop a line of porcelain tableware inspired by the sumptuous style of the Mughal Empire, which at its height stretched from Bangladesh to Kashmir.
Having grown up in countries where many families lacked the basic necessities of life, Ms. Cambata passionately believes that business can help eliminate global poverty. Microfinance — small uncollateralized loans to village women — is a proven, low-cost way to raise the standard of living in poor regions of the world. A portion of profits from the sale of JACQUELINE CAMBATA DESIGNS porcelain therefore goes to microfinance and its quest for human dignity. Ms. Cambata's commitment to social responsibility includes serving on the boards of several international organizations and non-governmental organizations, in addition to supporting life-affirming causes. As a businesswoman, designer and citizen of the world, Ms. Cambata combines her interests to promote the interconnectedness of humanity.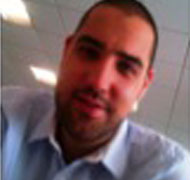 Jean Jack Remond is passionate about learning and complexity. I can describe myself as a Systemic Thinking and Collective Learning instigator with an urge to identify, design, construct and implement systemic change projects and organizations.
I have ten years of experience lecturing Systems Engineering for Business Management and Engineering courses at Universidad Iberoamericana in Mexico City. 
I have served in several senior management positions in the Fast Moving Consumer Goods Industry including Global Innovation Manager for P&G and Supply Chain Planning Manager for Danone Waters. I have become experienced in strategic, tactic and operative business planning in dynamic complexity environments and I have a track record of success leading, managing and enabling multifunctional teams to develop challenging technical and product innovation projects.